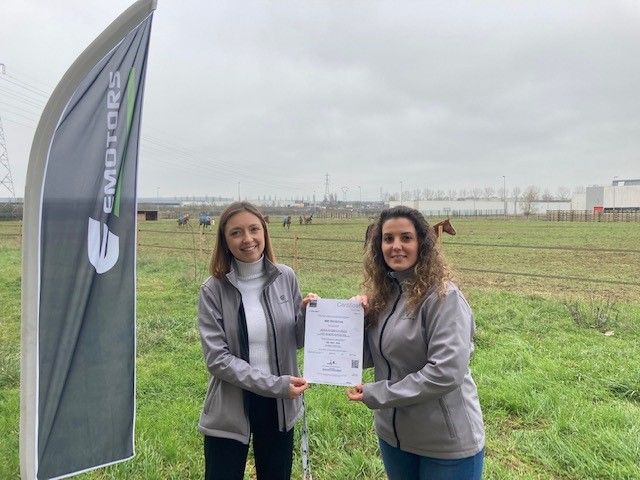 Emotors obtains the ISO 14001:2015 certification
We are proud to announce we obtained ISO 14 001: 2015 CERTIFICATION for scope design, developpement, and manufacturing of electrical machines.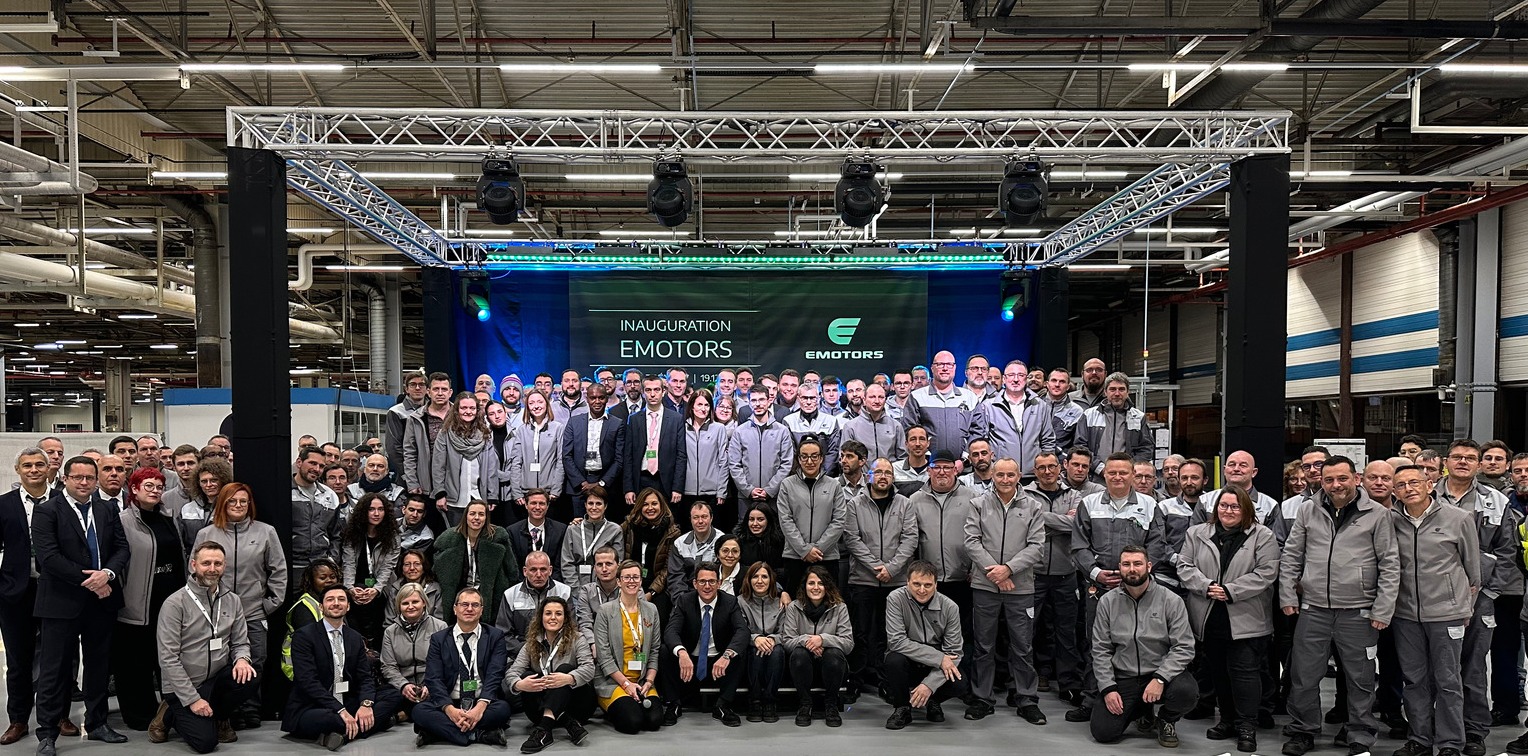 Inauguration of the Emotors factory, in Trémery (57, France)
On December 19, we celebrated the inauguration of the Emotors factory in Trémery (57, France). In particular, we would like to thanks M.Roland Lescure, Minsiter Delegate for Industry, M. Carlos Tavares, CEO of the Stellantis group, M. Jean Rottner, Président of the Grand Est Région, M. Laurent D., Chairman of the Emotors Supervisory Board, who honored us with their presence. 
We are proud to produce efficient traction motors in France, in this new factory with the highest standards of quality and automation.
With the installation of an annual capacity of more than one million electric motors in sight from 2024, the Emotors teams are ready to support car manufacturers in their technological transformation.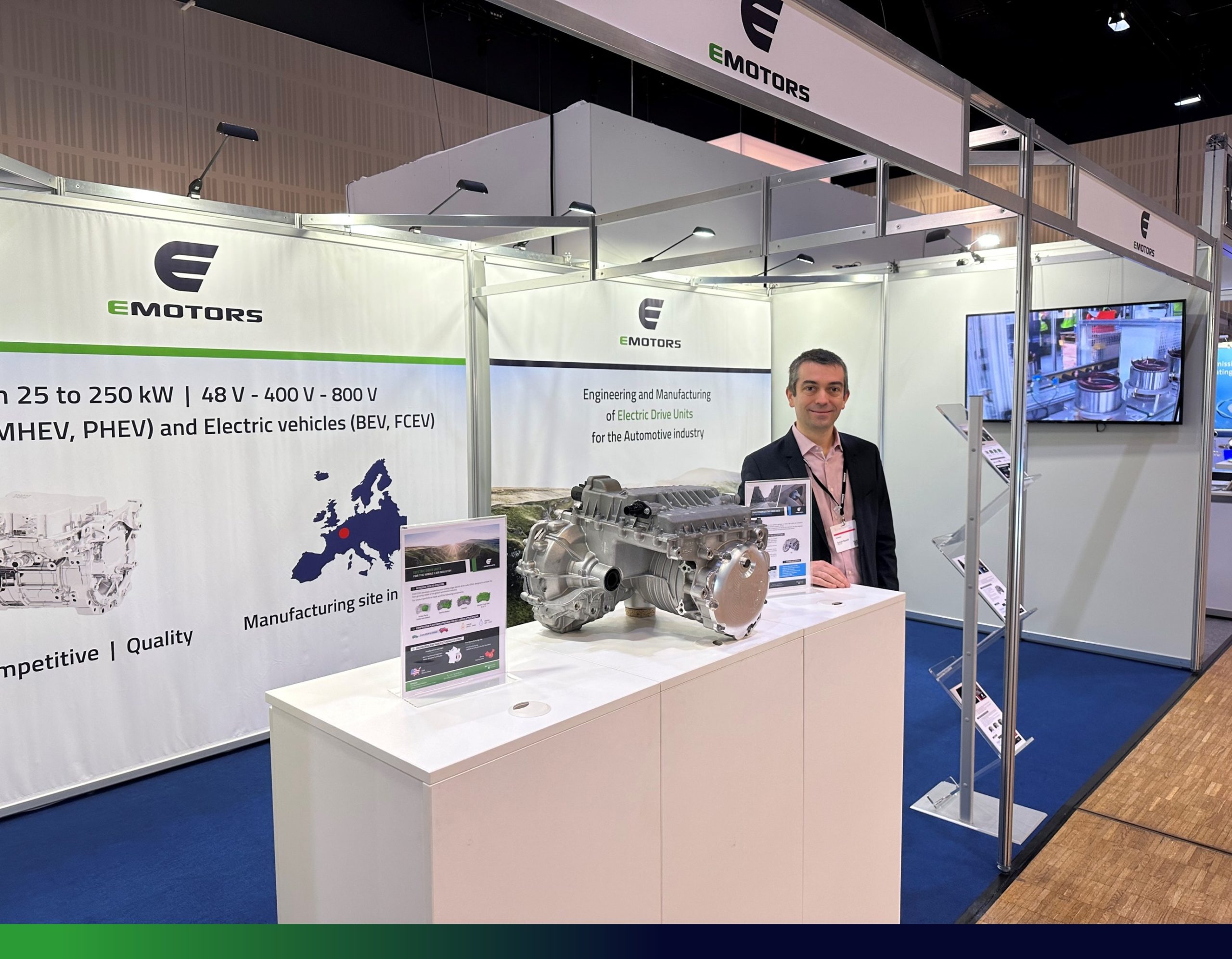 Emotors participated at CTI Symposium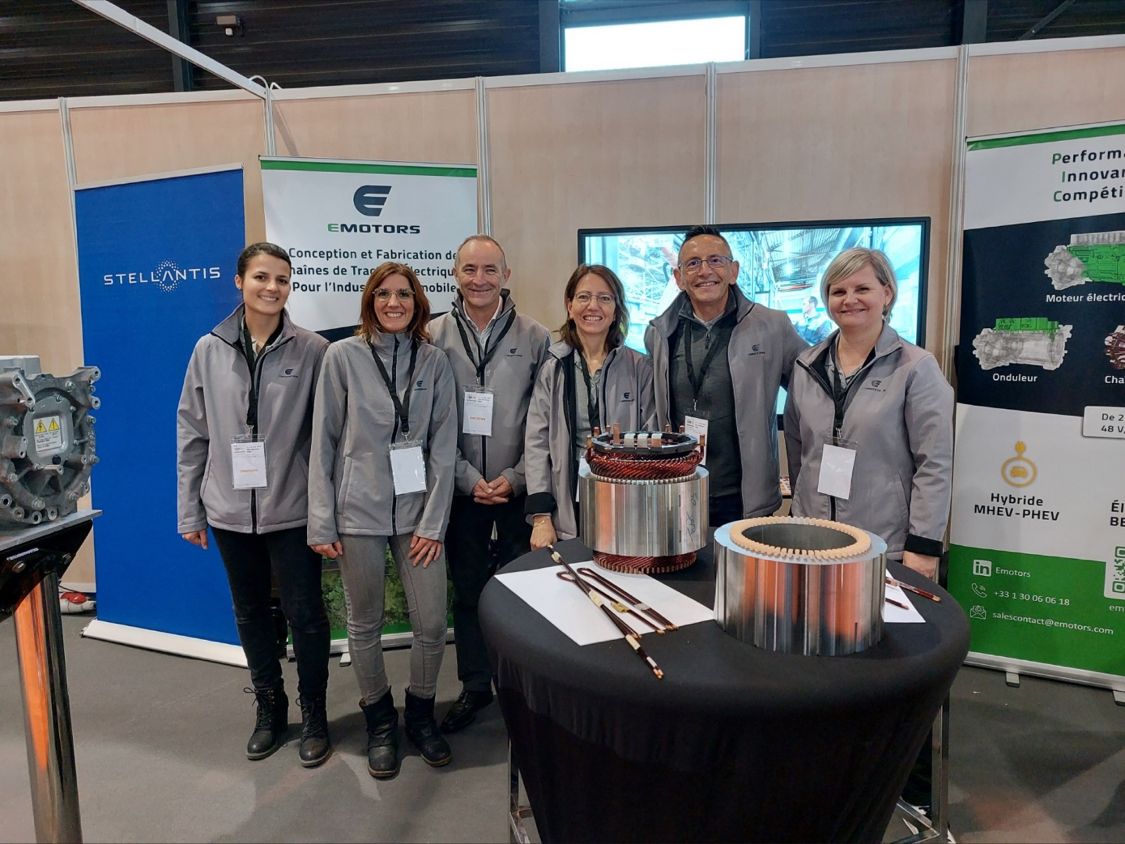 Présent at Show Industrie !
What an event ! The Show Industrie exhibition brought together industries, territories, manufacturers, the general public and students around trades and industrial sectors. A good opportunity for Emotors to promote our electric motors and recruit future talents.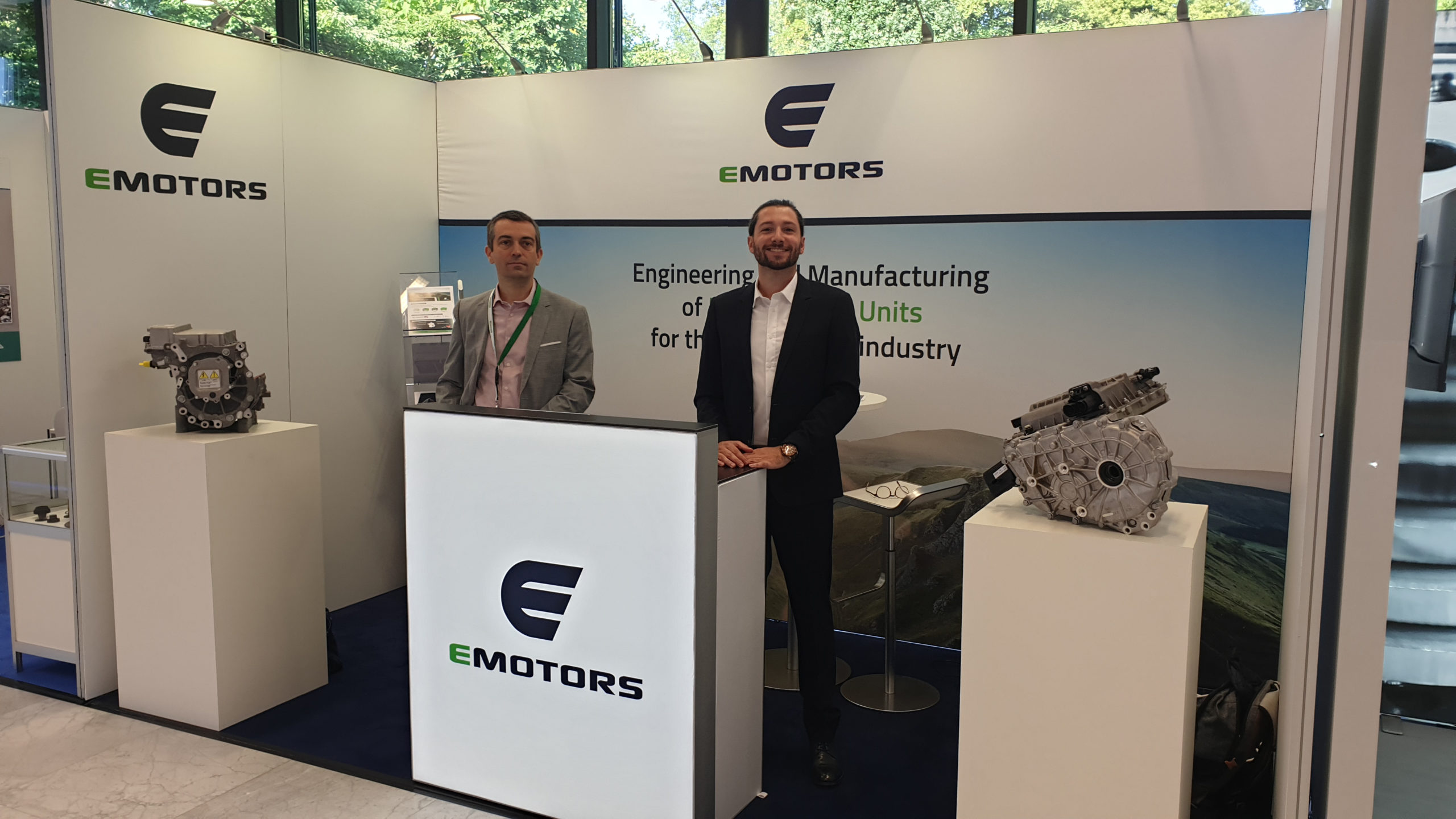 Emotors was at Dritev 2022 !
We were proud to participate to Dritev 2022 in Baden Baden, Germany. It was a perfect opportunity to meet you at our booth and to present you our competitive and efficient #eDrives designed to shape the future of #electricmobility.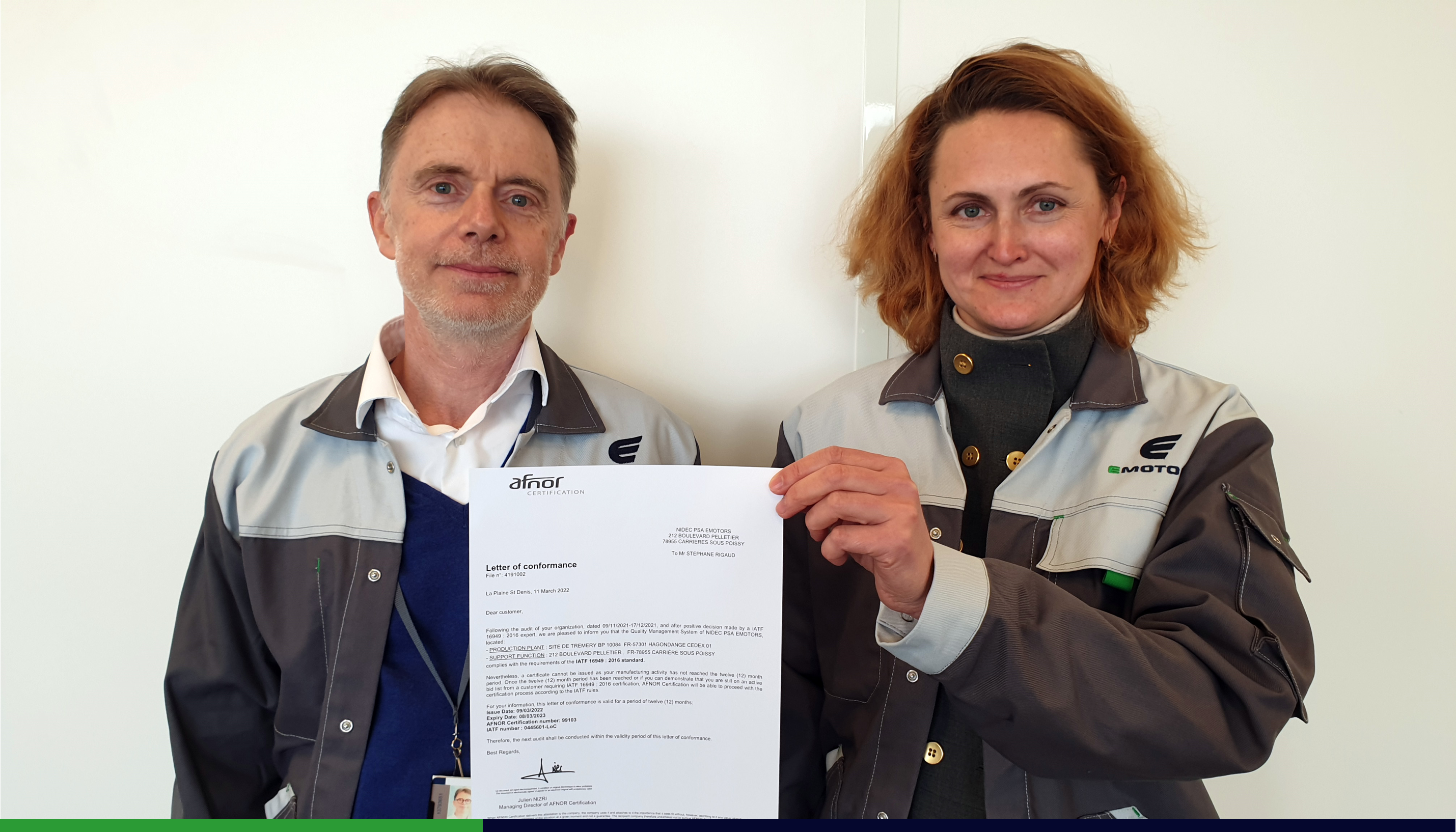 Letter of conformance IATF 2022-2023
Following the recent renewal of our ISO 9001 certification, Emotors is proud to announce recognition by AFNOR of conformance of its processes vs IATF, a preliminary step towards IATF certification.
This is further progress in the…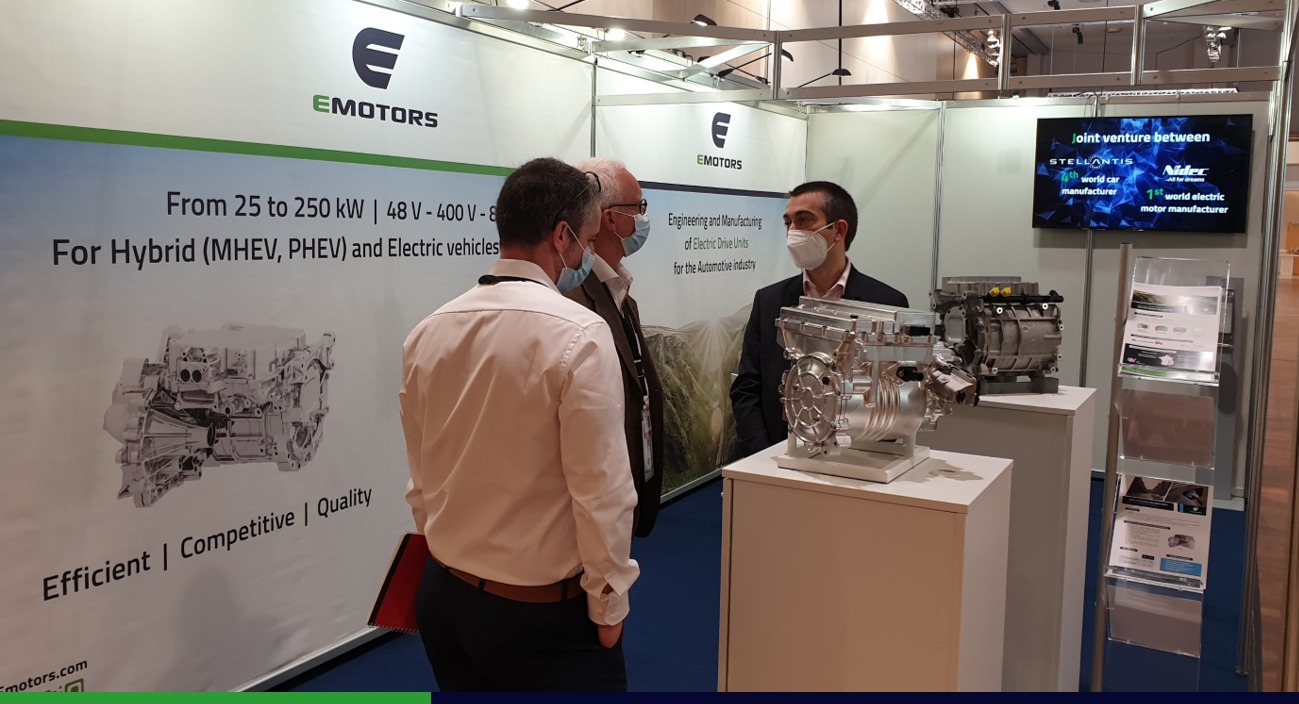 Emotors at CTI Symposium – Automotive Technology & Mobility
We were proud to participate to CTI SYMPOSIUM – Automotive Technology & Mobility in Berlin. It was a perfect opportunity to meet you at our booth and to present you our cutting edge technologies designed to shape the future of electric mobility.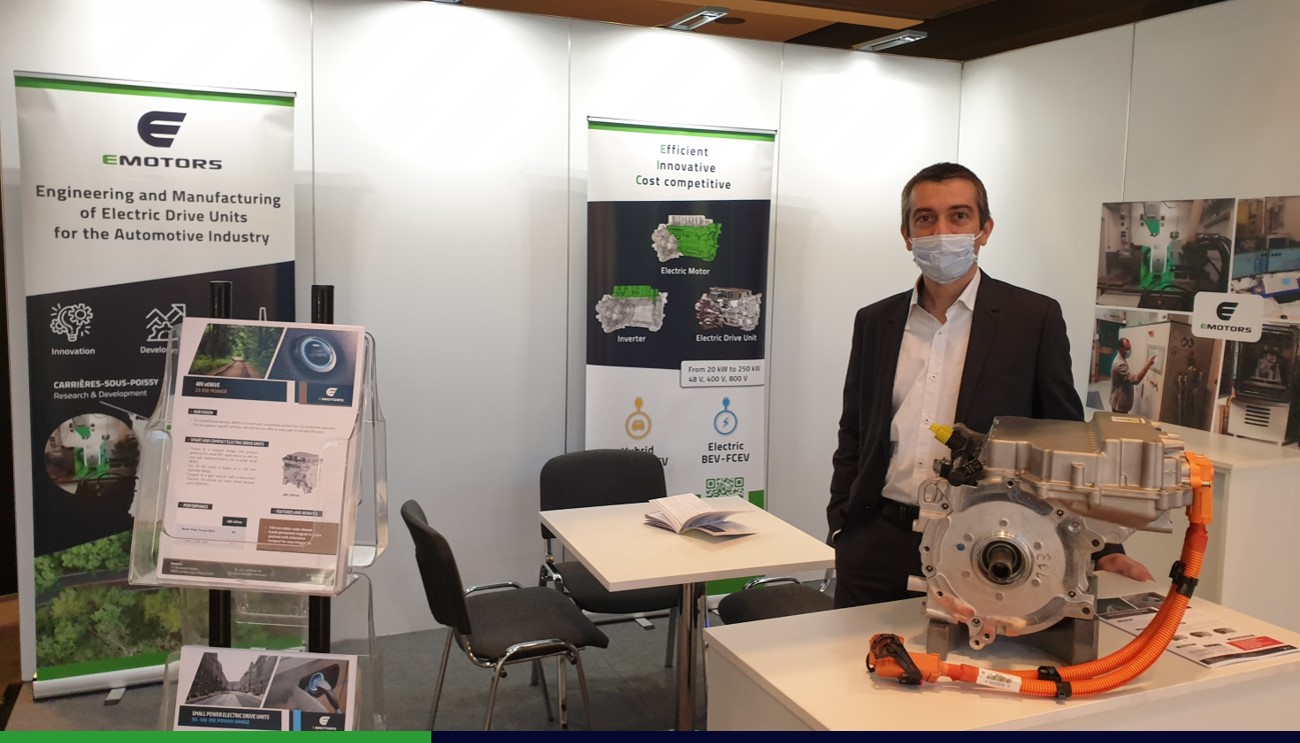 Emotors at Aachen Colloquium Sustainable Mobility fair
From 4th to 6th October, Emotors participated to the 30th Aachen Colloquium Sustainable Mobility Fair in Germany. This was the perfect opportunity to discover our product range and our expertise in electric machines for the automotive industry.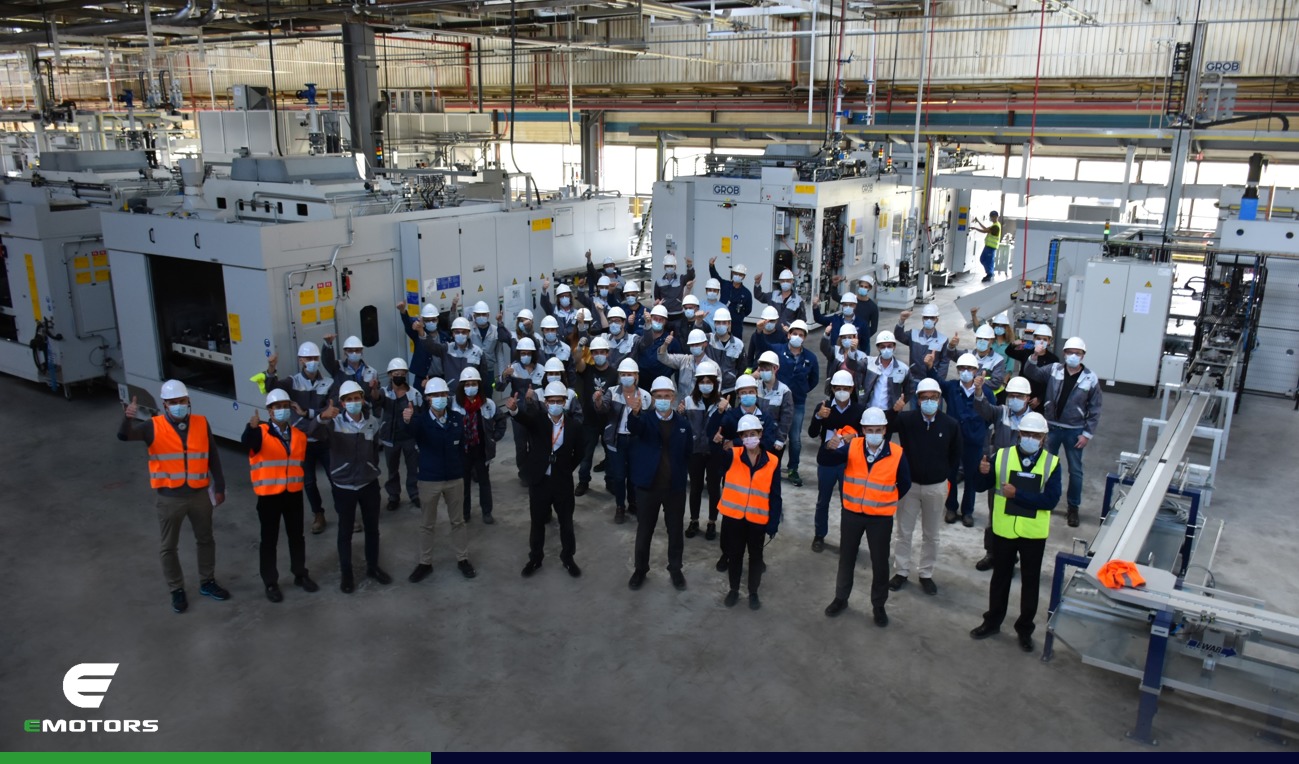 Stellantis and Nidec groups visiting our manufacturing site
At Emotors, we work with the active support from Nidec and Stellantis. This month, we had the pleasure to welcome Stellantis' and Nidec's Executive Vice Presidents in our manufacturing plant in Trémery. Emotors is rising to the challenge of producing efficient and competitive electric motors.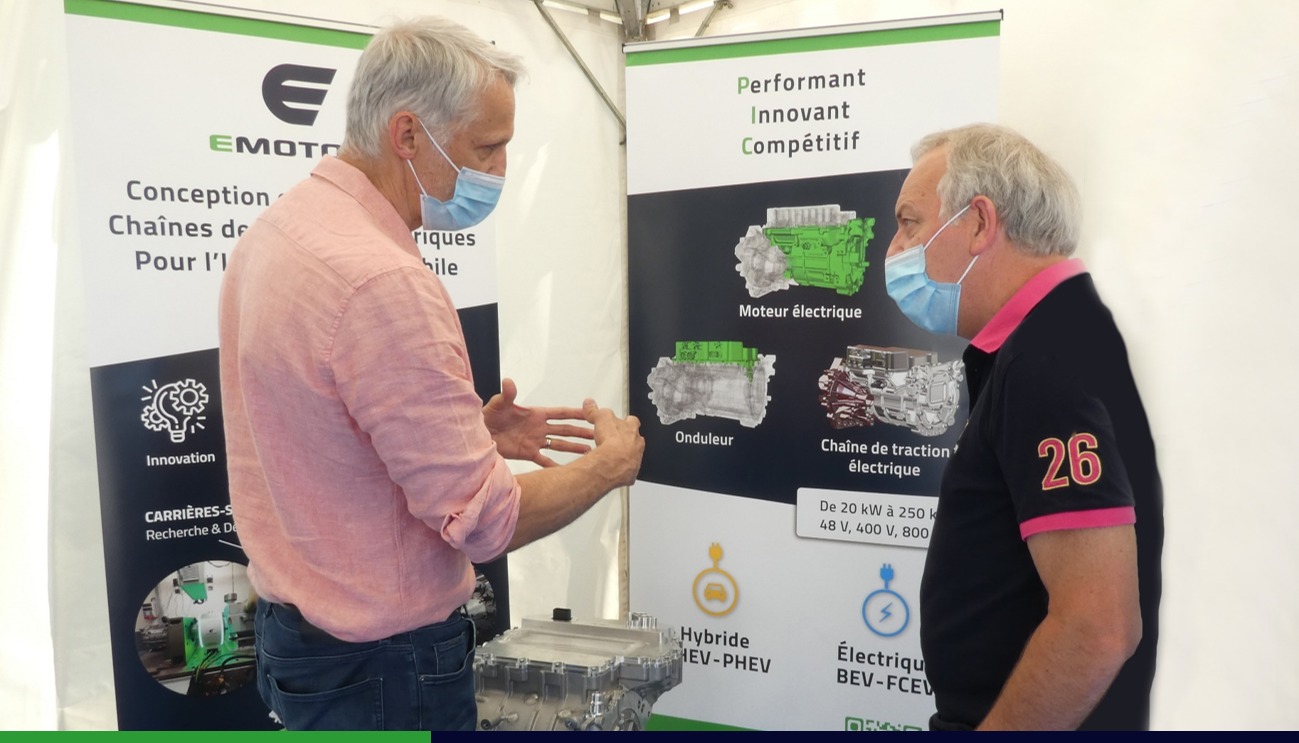 Emotors' participation to a charity event
From June 11 to 13, Emotors will take part in the 27th edition of the « Sport & Collection: 500 Ferrari against cancer » association event on the Val de Vienne circuit (Le Vigeant, Vienne). This will be an opportunity to meet you, answer your questions and present our latest technological innovations to you…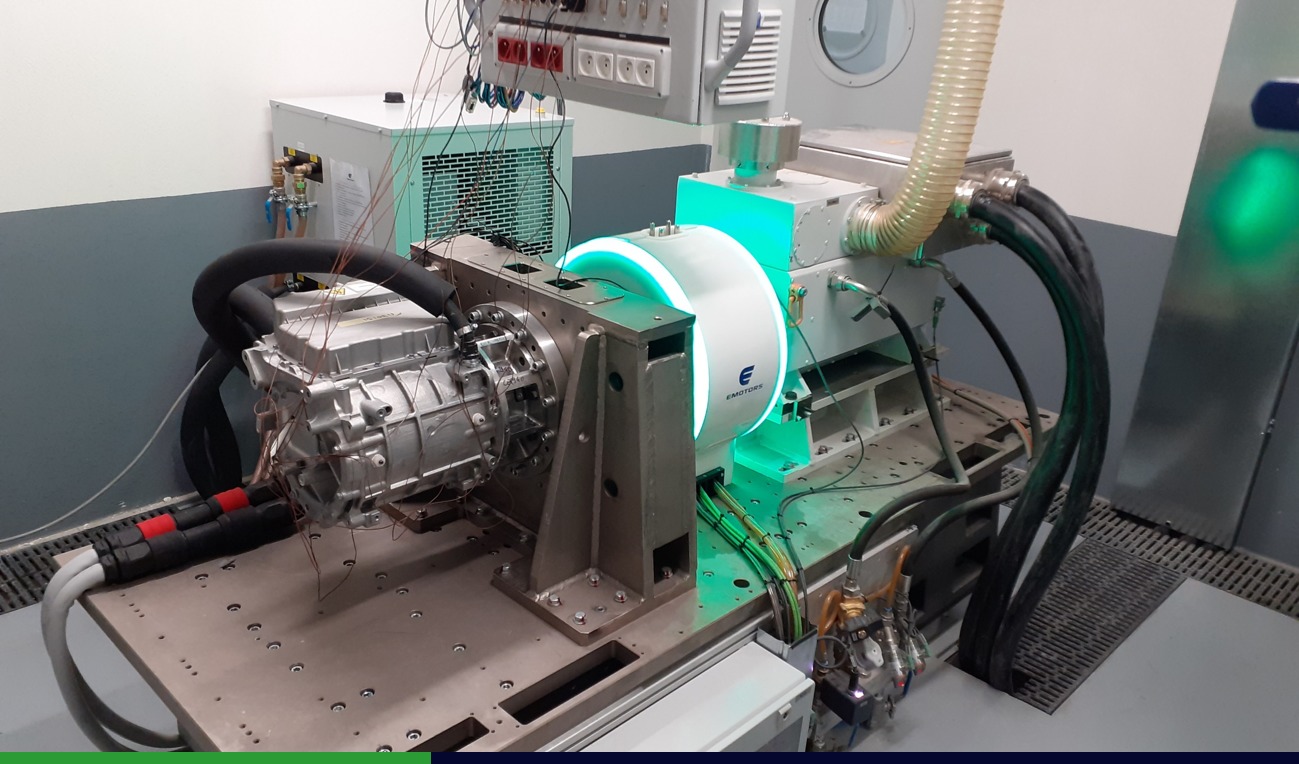 Emotors' endurance test benches are now commissioned
Emotors is proud to announce another important step in the installation of its new test centre. Mechanical / thermal endurance test benches are now commissioned and are in use. These test means that include dynamometer motor and back-to-back test benches allow to validate motor and inverter reliability…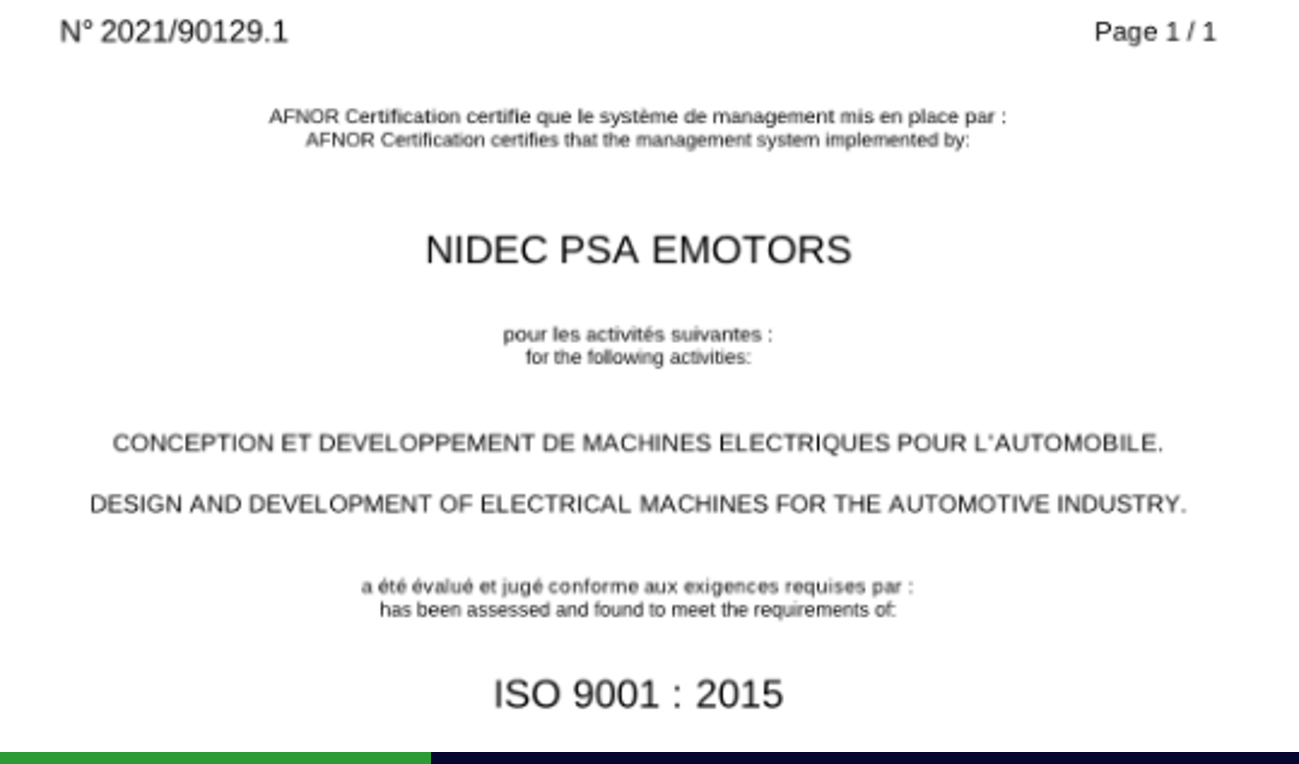 Emotors obtains the ISO 9001:2015 certification
Emotors has just obtained the ISO 9001:2015 certification for its design and development activities. This certification is defined as the international standard that specifies requirements for a quality management system (QMS). Organizations use the standard to demonstrate the ability to…